---
Mistakes you should avoid while hiring SEO agency in Port Orange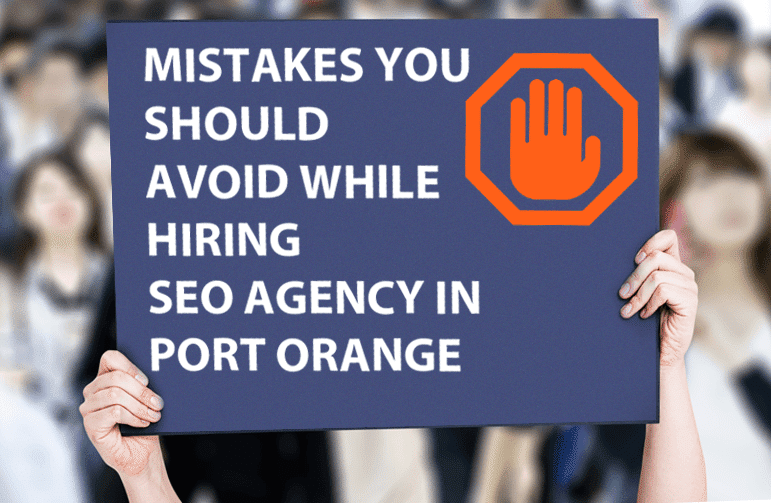 Search engine optimization is a great strategy for you if you want to grow your business. And this means you need to hire a professional SEO agency in Daytona Beach . If you want good results on search engine pages, you need to take a very disciplined approach to find the best possible SEO agency. Make sure you do not make any mistake while you make the selection.
You should not hire an SEO agency in Port Orange that promises fast result. SEO is just an art and not a science. This means any company that promises you results in a week or month should be avoided. Good results can be obtained quickly if black hat strategies are implemented. While these shortcuts might give you good results but they will definitely take your business to the penalty box with Google. Remember, SEO takes times and it's an ongoing process. If you are working with a genuine company, they will continue to work to keep yielding positive results month over month, and year over year. If the agency has one type of package for all types of business, even then it is great matter of concern. Every business has different needs, goals, audience, and objectives.
A trusted SEO agency in Port Orange will study and analyze your business, understand your business, and research your competition. Based on the findings, they will put together a solution for you. They will also provide you other services including services of graphic design in Port Orange.